Here is a recipe I made. I just threw some ingredients together one night for supper....
My Salad on Memorial Day
Summer Pasta Salad
1 box of spiral noodles [16oz]
1 bottle of Creamy Caesar Dressing
1 container of Cherry Tomatoes
1 Green Bell Pepper
1 Cucumber
Optional-Tuna or Chicken and Mozzarella or Parmesan Cheese
Make the noodles according to the box. While your noodles are cooking chop your tomatoes in half and your cucumbers and pepper in small chunks. When the noodles are done, rinse with cold water while straining. Then mix the noodles and all the chopped veggies in a large dish. Next add your dressing. You may not use the whole bottle, add according to your liking. I use about 3/4 the bottle. I do 1/2 the bottle then refrigerate the dish for a while, then add more right before serving [adds more flavor].
The first night I made this I did add Tuna since we were eating just this. But I did make it without and it is good both ways.
[Sorry no step by step pictures...I was too excited to make it so I could eat it...opps]
I am linking to...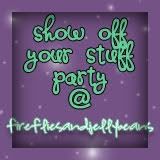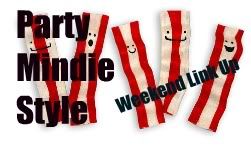 How To Hop: Tasty Thursday Recipe Swap